Founded in 2003, Oxeon have established itself as one of the market leading companies within tape weaving technologies and tape woven materials.
Oxeon today holds several patents both for its technologies and unique materials, and there are licensing possibilities for utilizing the unique benefits. The technologies can be applied to various industries such as composites and ballistics.
Towards the composites industry Oxeon materials is sold under the brand name TeXtreme®.
Please visit the TeXtreme® website, to learn more about our Spred Tow reinforcements for the composites industry.
Spread Tow Technology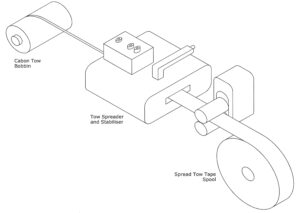 Oxeons technology for spreading fiber tows into uni-directional (UD) tapes. Spread Tow tapes are produced by spreading tows of desired fiber type into UD tapes of certain areal weight and width. The spreading of tows enables producing UD tapes of very low areal weight while maintaining consistency of width.
Tape Weaving Technology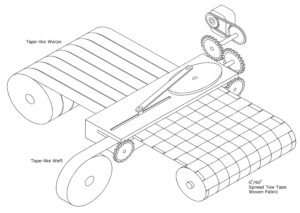 Oxeons technology for weaving with tapes. Spread Tow fabrics are produced by interlacing Spread Tow tapes of desired fibers to obtain a virtually crimp-less fabric with straight orientation of fibers. The result is a reinforcement with the mechanical performance of a cross plied UD and the ease of handling of a fabric.
Oblique Fabric Technology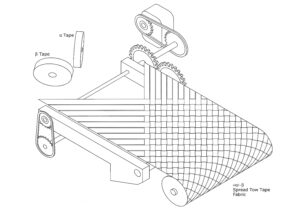 Oxeons technology for weaving with tapes, placed in any angle. This proprietary innovation enables continuous-length production of novel fabrics by interlacing two sets of Spread Tow Tapes in different angles +α/-β, for example +45/-45, +30/-60, +50/-25, etc.